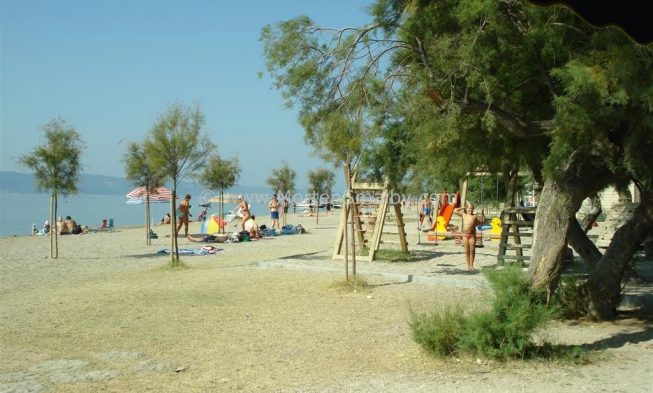 Omis – weekend at Camp Galeb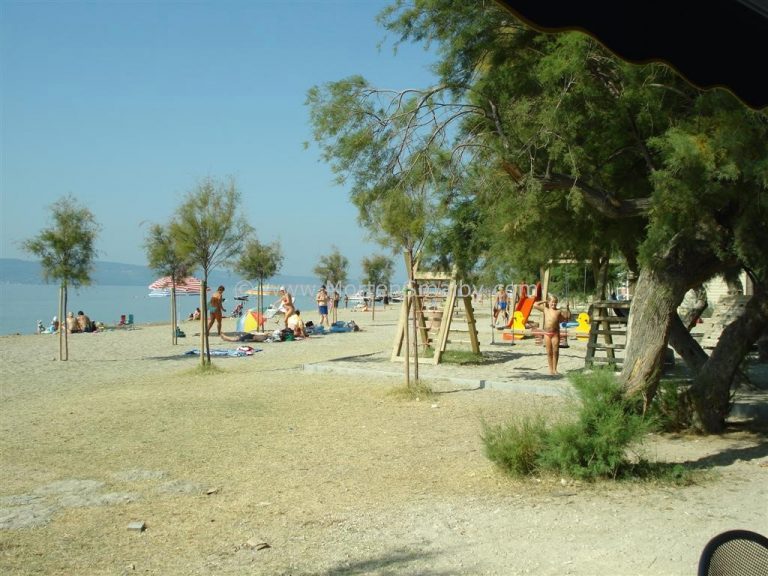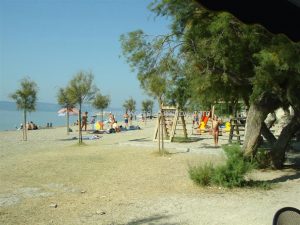 After our successful camping debut at Oliva in Rabac, we decided to go camping with our tents again this weekend, first plan was to go to the camp Adriatic in Primošten, but as the weather forecast Friday morning, was not looking to good in the northern direction, we decided to visit the camp Baško Polje in Baška Voda on the Makarska Riviera, where there was only a slight possibility of Sunday rain.
Friday afternoon at 2 PM the car was fully packed and we where ready to leave Split, after a 1 hour drive we arrived at the camp Baško Polje, when we saw the camp we got really disappointed, the camp was situated 200-300 meter from the sea, in an area fully covered with pine trees, and with pitched full of rocks sticking up, so we very fast agreed to go Camp Galeb in Omis instead, so after 2 hours detour we arrived in Omis (Which is only 25 km from our hometown Split).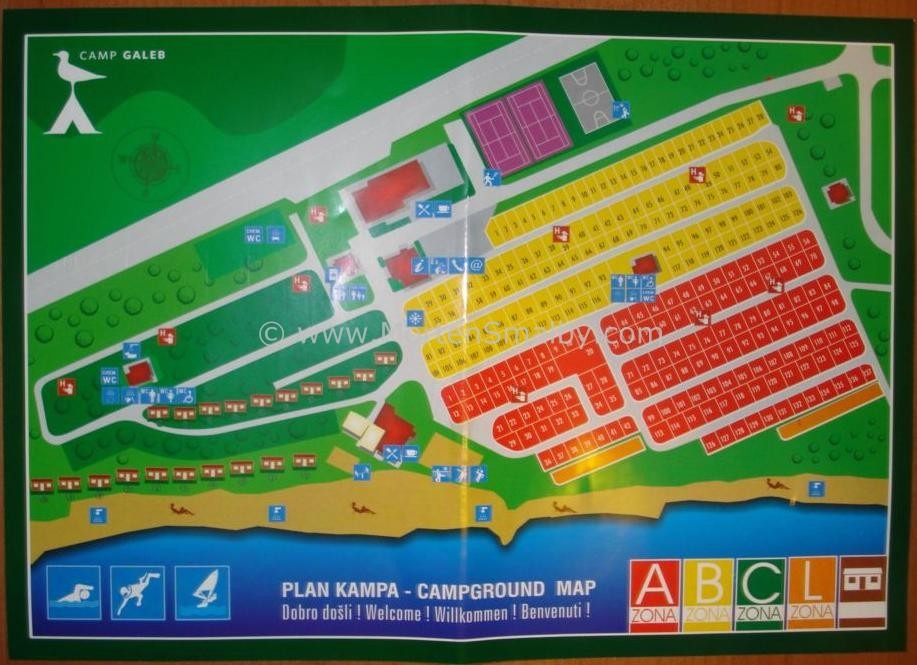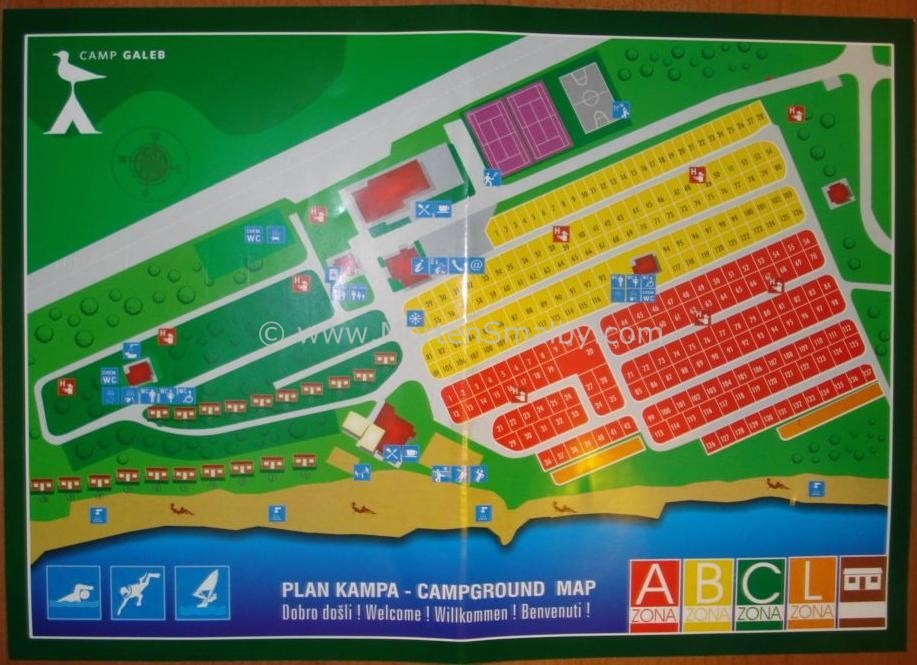 The receptionist at Galeb gave us a map of the campsite and asked us to take a walk around the camp to see which pitch we would like, as camp was not full, there was quite a few pitches to choose between, we decided to take pitch 109 in the "cheap" Section B, as it was nicely covered in shadow and relative close to the toilet building. After 30 minutes tents where up, our camping weekend finally started!
Camp Galeb Omis – some general information
The Camp Galeb, is situated at the entrance of Omis when arriving from Split, the highlight of the camp is the long sandy beach, which is excellent for smaller kids.
The camp is divided into 4 zones, at the left side of camp, you have pitch zone A (137 pitches) starting 20 meter from the waterfront, behind pitch zone A, you find pitch zone B (126 Pitches) minimum size of the pitches is 70 m2 and they are all equipped with power.
At the right waterfront side of camp you have 20 luxury mobile homes for up to 6 persons, equipped with kitchen, bathroom, air-condition and satellite-TV, behind the mobile home zone you have zone C, which has 180 unmarked plots, all equipped with power.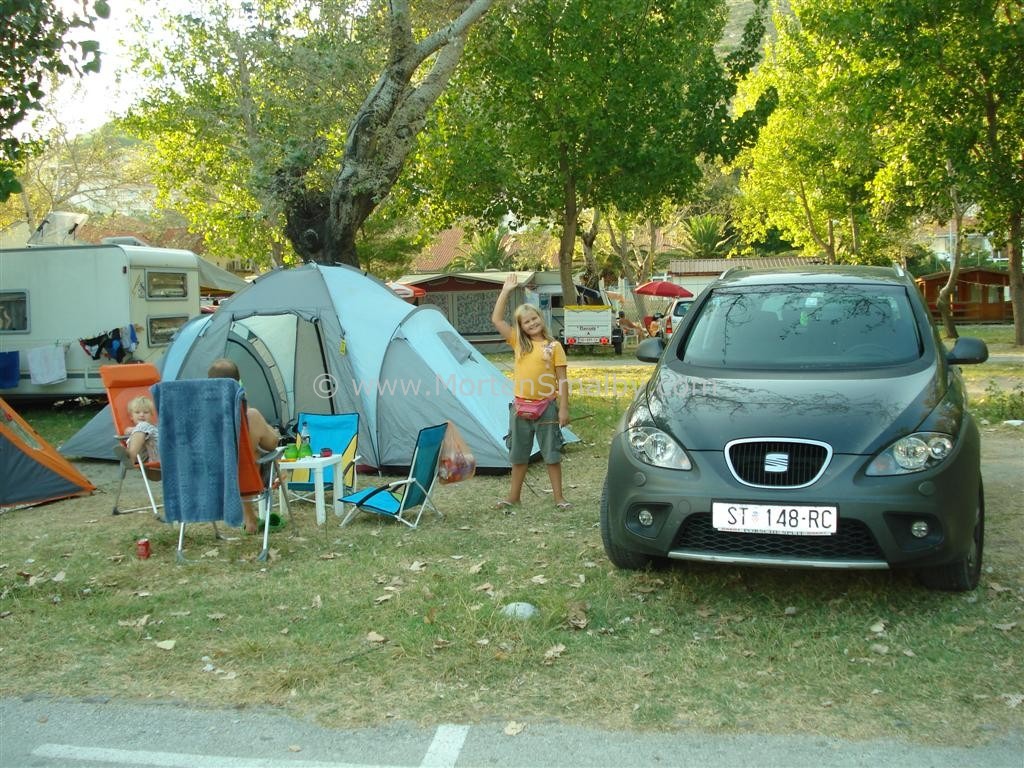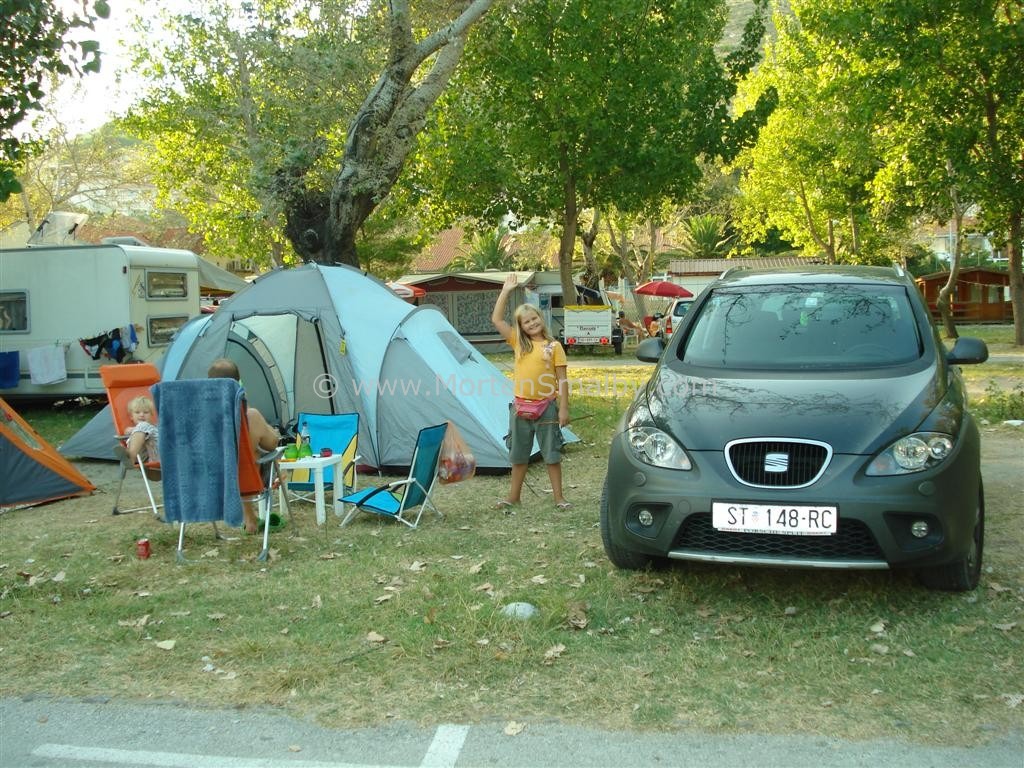 Facilities at the camp:
The camp has two large sanitary building and a building with rentable family bathrooms, the toilet building where in good condition and nicely cleaned, and as and extra plus, there was always toilet paper available!
For sport enthusiast the camp offer two tennis courts, basketball court, a beach football pitch and sand volleyball court. For the kids there is excellent playground at the beach.
The restaurant next to the beach, offers breakfast, half and full board, and of course drinks of any kind, price are reasonable and competitive with restaurants in the city.
What we liked:
The sandy beach is amazing for kids, Saturday the kids spend half day on fishing snails and muscle shelves from the water, later they started selling them from a home made stand, behind the restaurant.
Campsite was clean and the pitches where in good condition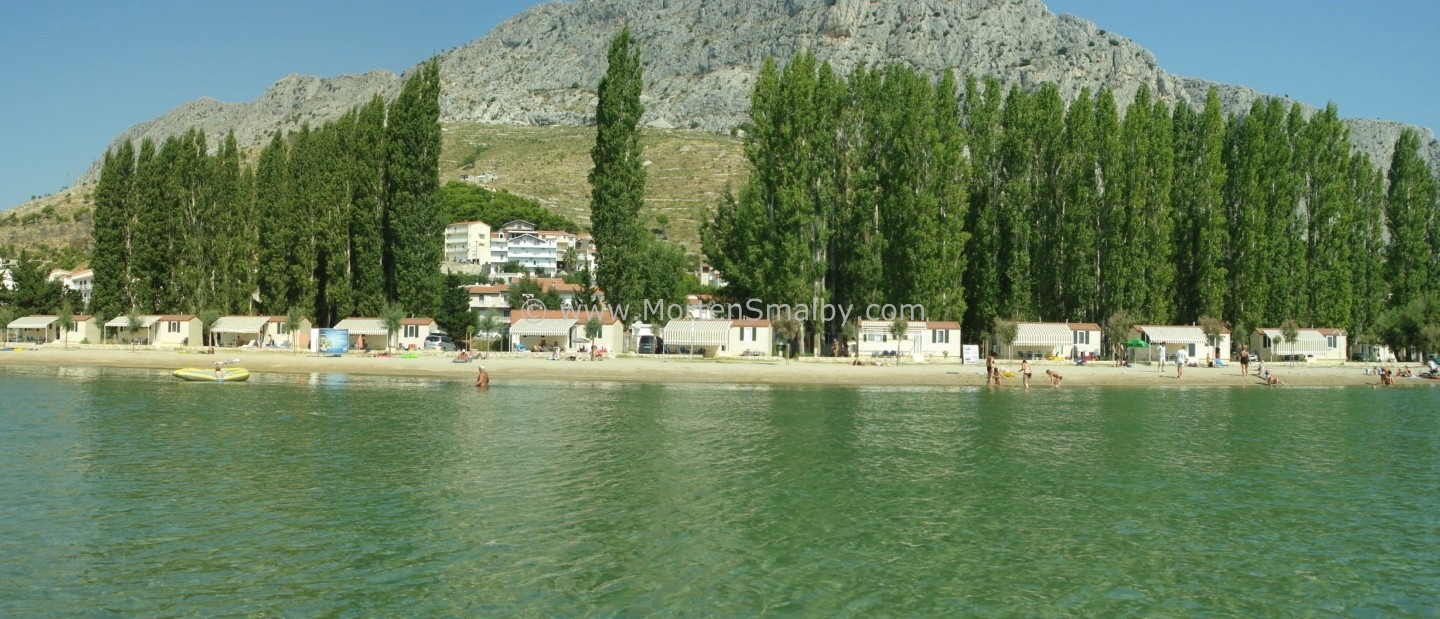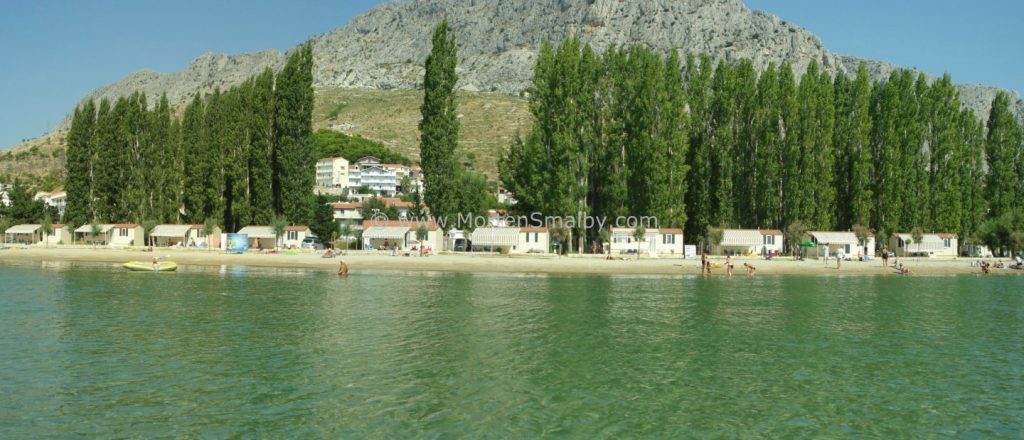 What we disliked:
In the reception there is an internet cafe with 3 computers, and also a hotspot is available in reception area, but the price 15 kn. / 15 min or 40 kuna / hour is far to high, for that amount the hotspot should at least be accessible from anywhere on the campsite. (500 meter direction centre there is several internet cafes which are much cheaper).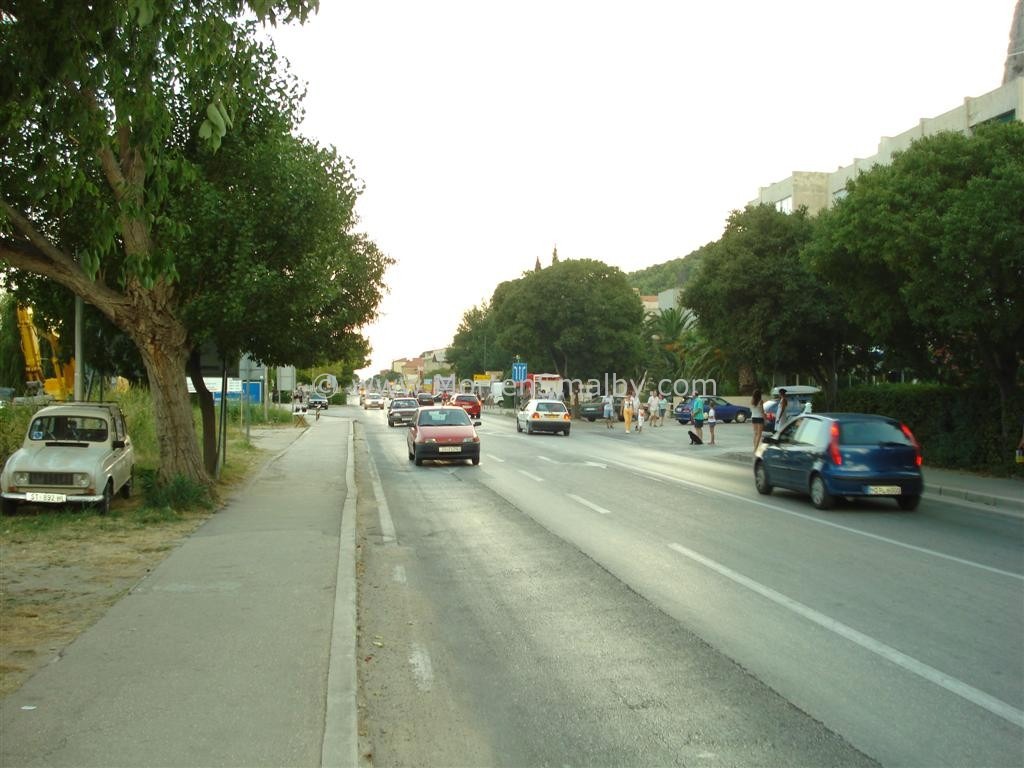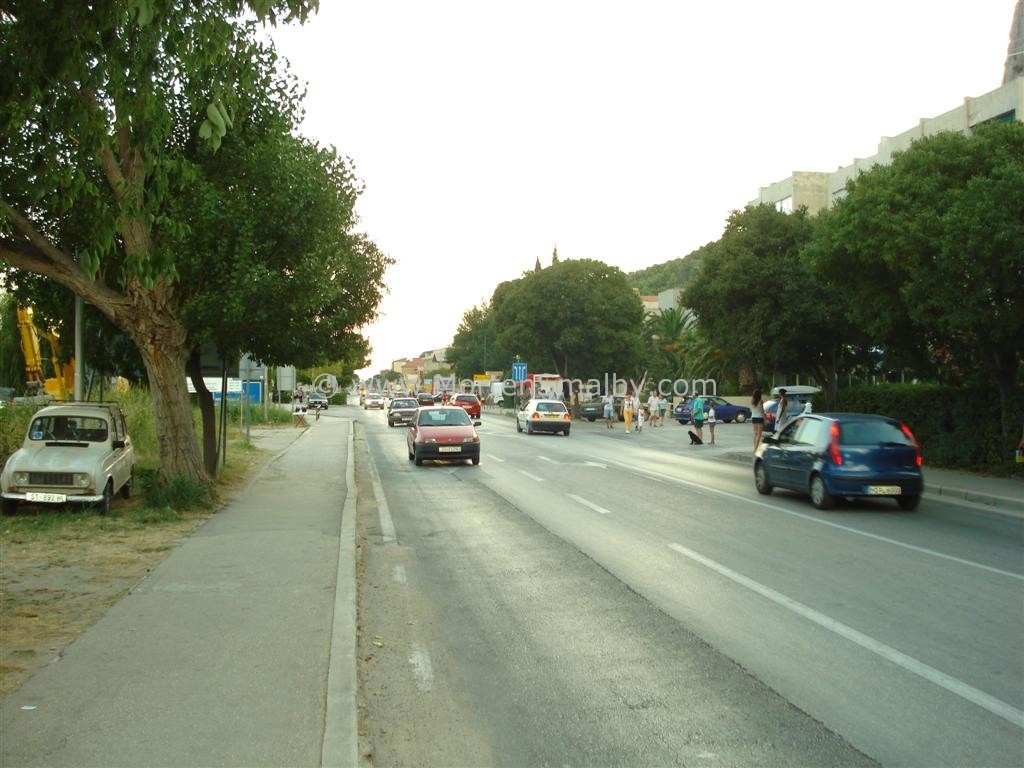 What we also experienced
We of course went to the Old town of Omis in the evening, which is a great place full of small restaurants.
The night between Saturday and Sunday we where hit by a Bura at the camp site, which is a very strong wind, so several times during night I had to check the condition of our tents, luckily they did not blow away, worse was it in the morning, when heavy rains started, we manage to pack together one tent but the biggest tent got totally soaked, but I guess that's what you call camping!