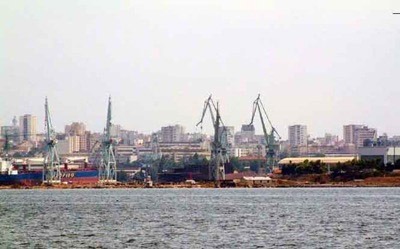 In Split shipyard one day can be more or less interesting, but for shore it is lot of different and hard work.
And it is certainly unusual to see is a woman's working in shipyard (we are not talking here about office work; it is a question about job in shipyard under construction area).
Generally, those ladies are painting the ships and they are very good in that.
They are all young and educated with long working experience. Many of them have even very good accomplishment. We use to say here "situation force you to use any option you can get". Well all I can say:  " Hat down" for them. We all know that working conditions there are extremely dangerous and also death cases are not rarity on that kind of job.
Split shipyard is not only small place of work, its whole working town. Living and working in expectation of some better tomorrow is hope for this people surrounded with lot of metal.
Here are some photos of one ordinary day so they know, we didn't forget them.
Salute to them!