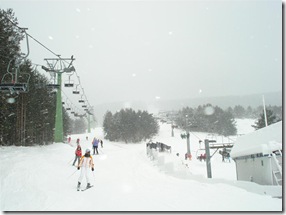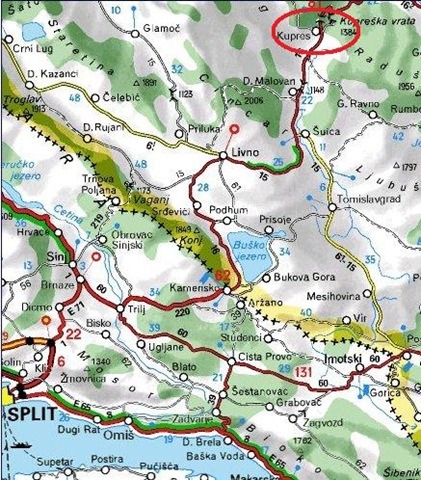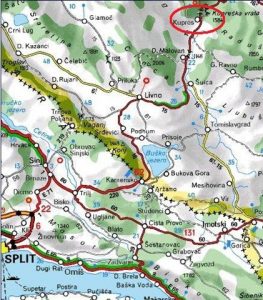 Today we went to the ski resort Kupres in Bosnia, although this is only 135 Km from our hometown Split, this was our first trip to Kupres.
Although there are a few places to ski in Croatia, Kupres is the closed place when you come from southern part of the country.
So this morning at 9.40 (a bit later than planned) we left Split with our friend Shane and Julie and their kids Akley and Roklan.
Driving route: Split – Sinj – Trilj –border crossing at Kamensko – Livno and Kupres – total driving time 1 hour 45 minutes.
As we arrived the kids was shocked by the temperature – minus 8 degrees C combined with a very strong wind, made it very very cold, so the kids actually wanted to go strait back home, but we manage to get them to the restaurant and feed them with some chips and Cevapi (Beefrolls – specialty from Bosnia), this helped on their mood!!
As the time was almost 13:00 when we finish our meal, it was a bit too late for us adults to go skiing, so we rented a few sleds for the kids, and helped them pulling the sleds up hill, the downhill part they managed them selves, the sleds of course turned out to be a HIT!
Shortly before 4 we left Kupres, with out trying the slopes, but we will for sure be back in the nearest future.