Home » Dalmatia
LASTOVO POSTCARD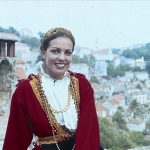 Lastovo one of the farthest islands is protected park of nature since 2006. It is ideal place for vacation, untouched nature, so quietly and beautiful landscape… ideal for peaceful summer holiday. Most attractive are excursions by boats to Lastovo archipelago, islands and islets, where you can swims near beautiful landscape and have fish picnic.
Lastovo is very attractive Island and there is lot of thinks what you can do there during the summer from scuba diving, fishing and underwater fishing, and many other active things…hiking, trekking, biking.
You can reach Lastovo by ferryboat or catamaran from Split (Split – Vela luka – Lastovo). It is possible also to come to Lastovo via Korčula – with the ferryboat in Vela Luka.
From Split:
If you arrive by car, then ferryboat is your choice (the journey takes less than 5 hours).
By high-speed boat, the journey takes 2 hr. 45 min.
What to do this summer at lastovo:
Music Festival  Lastovo – the Music Island 2008 will be July 24th – 27th. All concerts will be at the 'Bašta' – next to the Lastovo Church, and a camping place will be next to the Football playground. This festival we call Dalmatian Woodstock because over the years the most popular rock attractions have been included in the Festival.
MAPA OF LASTOVO
Tags: Island, Places to visit, Sightseeing