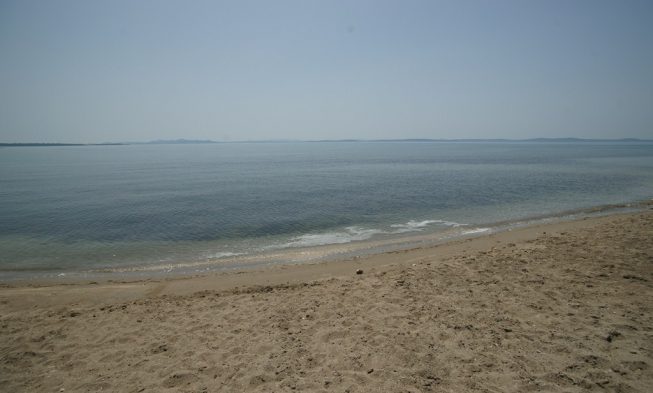 Privlaka a peaceful tourist resort situated only 18 km from Zadar and 5.5 km from the historical town of Nin. Privlaka is located on a large peninsula, so it is surrounded on three sides by the sea; on the northeast the gulf is closed by the Bay of Nin and on the south-west by the Canal of Zadar. The mild Mediterranean climate and the impact of the sea have greatly facilitated the development of tourism in this small fishing village. Clean air and geothermal mud make Privlaka attractive to people who have health problems such as asthma, rheumatism and arthritis.
In the underwater world around Privlaka you can find many caves, rich archaeological sites, shipwrecks and diverse, rich underwater life. Precisely for this reason, but also because of its natural beauty, Privlaka is popular among divers.
Beaches in Privlaka
Privlaka mainly has numerous sandy coves which are abundant in beautiful sandy beaches, shallow and warm sea, which favours the development of family tourism right. Some of the beaches are located in small hidden coves; the most famous beaches in Privlaka are Loznica and Skoblari, sandy beaches suitable for children. There is also the beach Škrapavac, the first sandy beach with paved part and a nice entrance to the sea, it is also suitable for children.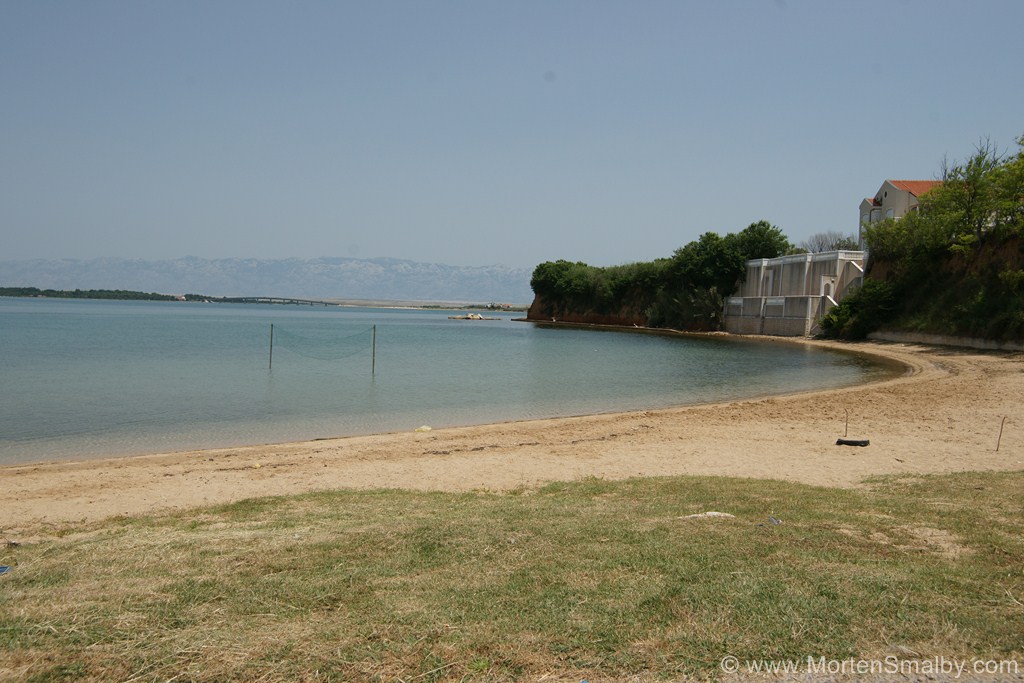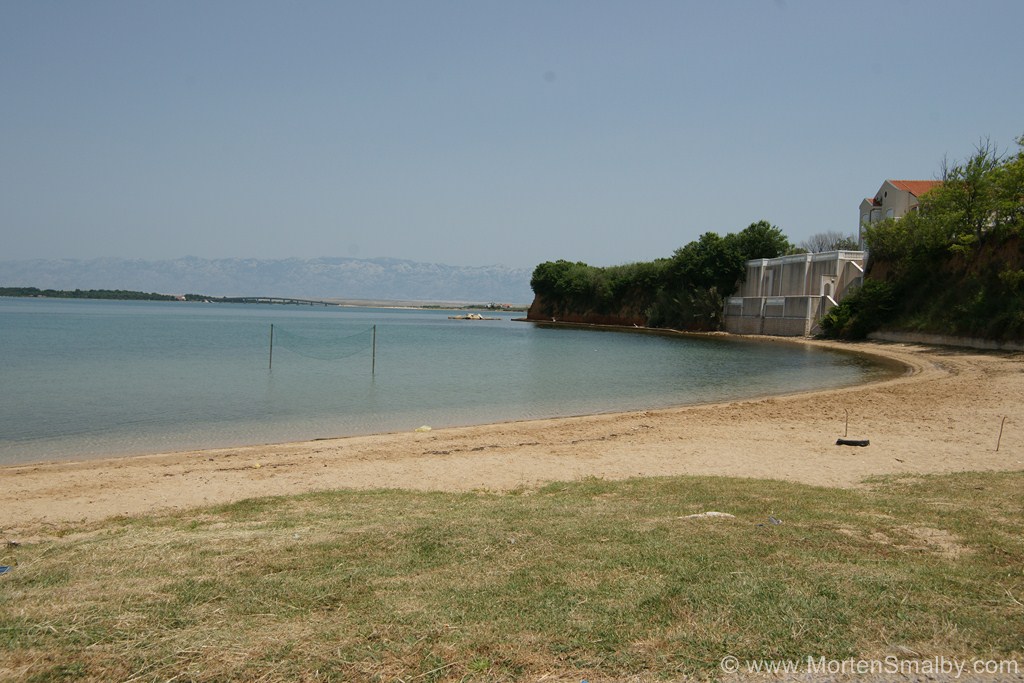 One of the largest beaches in Privlaka is Sabunike beach which extends for app 20 km starting from Nin across Sabunike to the island of Vir. It is characterized by long, shallow and sandy lagoons.
Accommodation in Privlaka
Privlaka has a total of about 267 registered private accommodation units in which you can find comfortable accommodation in modern and nicely decorated rooms and suites.
Apart from private accommodation, accommodation in Privlaka includes resorts Sabunike and Škrapavac consisting of bungalows and villas with rooms and apartments situated at the sea.
As for camp sites, there are a few in Privlaka, one of the best known and the biggest is Dalmacija camp which is situated in a beautiful bay covering an area of 40,000 m². It has 350 lots of 60 m² and 90 m², 25 mobile homes of different sizes, supermarket, pizzeria, ice cream parlour, beer garden and a bar on a beautiful sandy beach.
Restaurants in Privlaka
Privlaka has a rich gastronomic offer that has been greatly aided by the development of tourism. In Privlaka you can find numerous cafes, restaurants, taverns and pizzerias where you can enjoy a number of Dalmatian dishes with a glass of homemade wine from Privlaka. The gastronomic offer includes a variety of local Dalmatian dishes prepared according to traditional local recipes. The offer includes daily fresh fish which, in combination with local, virgin olive oil, fresh vegetables and homemade wine provides a unique gastronomic experience. There are also indispensable meat specialties, which in no way lag behind those made of fish also cooked in a traditional Dalmatian style.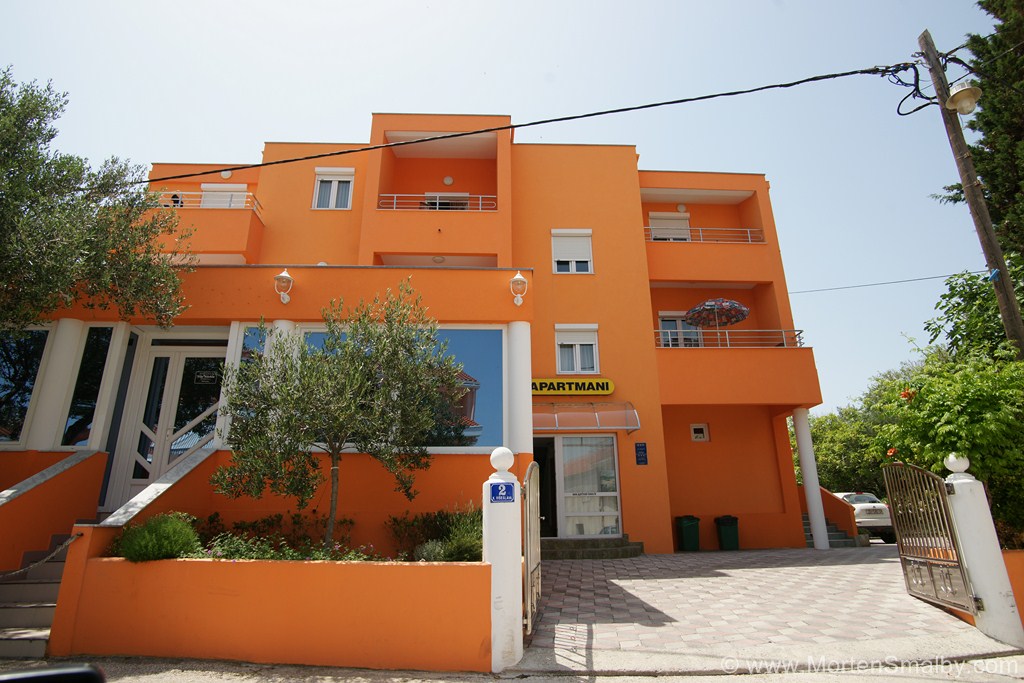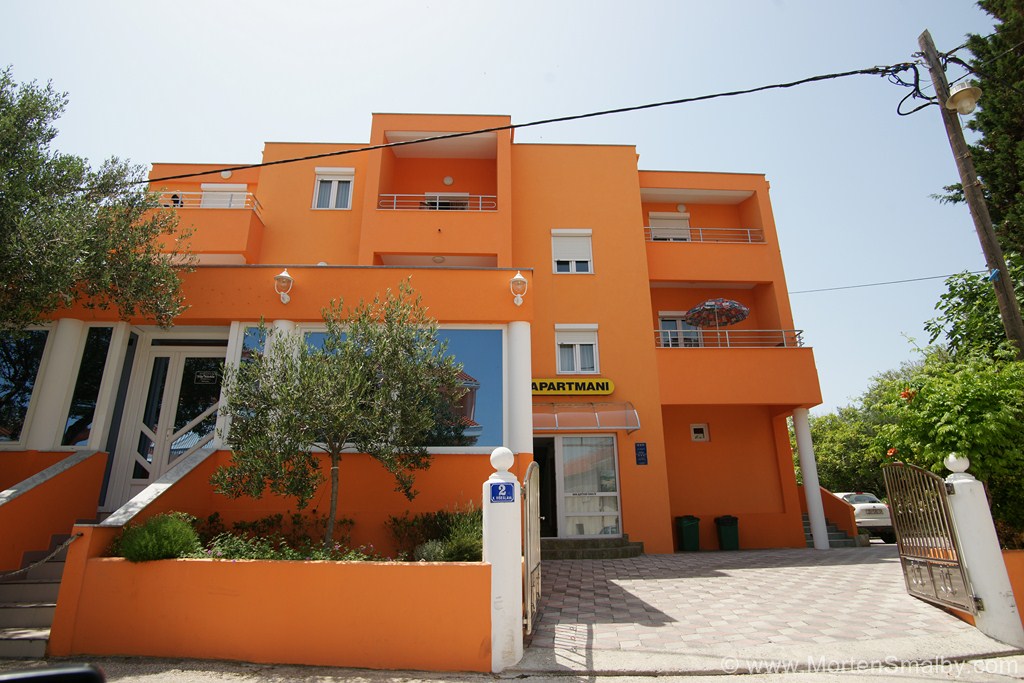 What to do in Privlaka
In Privlaka, besides traditional cuisine, comfortable accommodation and beautiful beaches with crystal clear waters in which you can enjoy swimming, diving, surfing, you can also enjoy numerous sports activities. Along the harbour to the west promenade starts the promenade which covers almost the entire peninsula; here you can relax on cooler summer evenings.
There are also children's and sports fields which are in Loznica, a small cove in the middle of the village, and for cycling fans there is an 8 km bike trail.
Near Sabunika there is a water sports centre "Surfmania" where you can learn to windsurf, surf, kitesurf or drive a catamaran.
There is also a rich offer in the tourist village Zaton, which is only 1.5 km from Privlaka.
One day trips from Privlaka

bungee jumping from the Maslenica bridge
one day trip to Zadar
Shopping in Privlaka
In Privlaka you can find several supermarkets, butchers, bakers, a post office, a florist, a hairdresser, a beauty salon and laundry facilities. If you need a larger purchase for a few weeks, we recommend going to Zadar.
Nightlife and events in Privlaka
In Privlaka, as well as in other small Dalmatian towns, you can have fun to the Dalmatian song, dance and a wide range of local specialties. There are several bars on the beaches in which you can relax with a variety of drinks and cocktails.
There are also a number of cultural and entertainment events such as the traditional festivity called "Privlaka night" which is held every summer on August 4th and is one of the biggest events during the summer season. Several other smaller festivals are also held such as "Smotre klapi", "Fishermen's Nights," "Summer Carnival", etc.
For all lovers of cultural events, performances are held by cultural and artistic society "Privlaka", female Dalmatian klapa "Libar", 8th reunion of klape "Pisma na kolištu" and many more.
How to get to Privlaka
The nearest motorway exit A1 is Zadar 2 which is some 30 km from Privlaka to the highway entrance. During summer months, it can get crowded on the highway. You can as well choose the coastal road which is much more interesting due to the fact that it passes through many picturesque coastal places. However, major traffic jams are very likely to happen during summer months so we recommend using the highway.
The nearest airport is Zemunik near Zadar, which is located some 35 km from Privlaka (app 40-45 minutes).
Regional bus lines from and to Zadar operate between Zadar and Privlaka. A one way ticket between Zadar and Privlaka costs 19 kn and the schedule on holidays is the same as the one for Sundays. From the Airport you will have to go to Zadar main station to catch a bus to Privlaka.