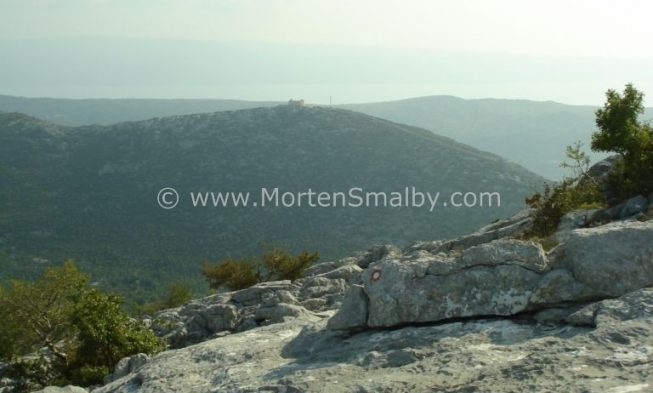 Hiking at the Mosor mountains close to Split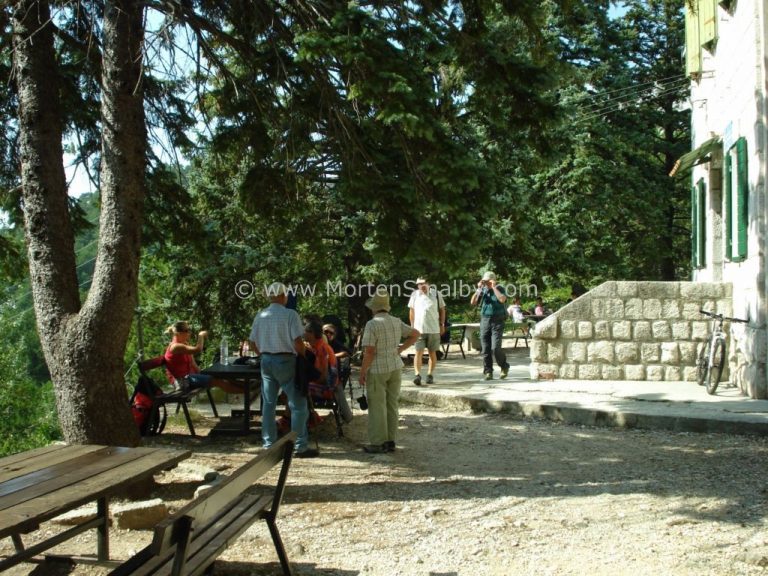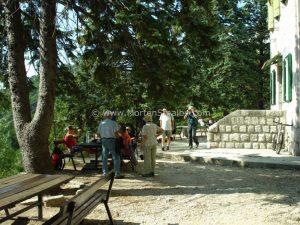 This weekend we had a real nature experience, Sunday we went to have lunch with our Australian friends 870 meter about see level at the Mountaineers hut "Umberto Girometta" in the Mosor mountains behind Split.
Mosor Mountains:
The Mosor Mountains is a part of the Dinaric alps, stretching from Split to Omis, the highest peak of the Mountains Veliki Kabal (1339 meters), the mountain are mostly know for its very active mountaineers club which have fosters several mount Everest climbers.
For Citizens of Split day excursion to Mosor is a more then 100 years old tradition, my colleagues often told me about trips to Mosor.
If you are looking for detailed information about hiking on Mosor, you should consult this website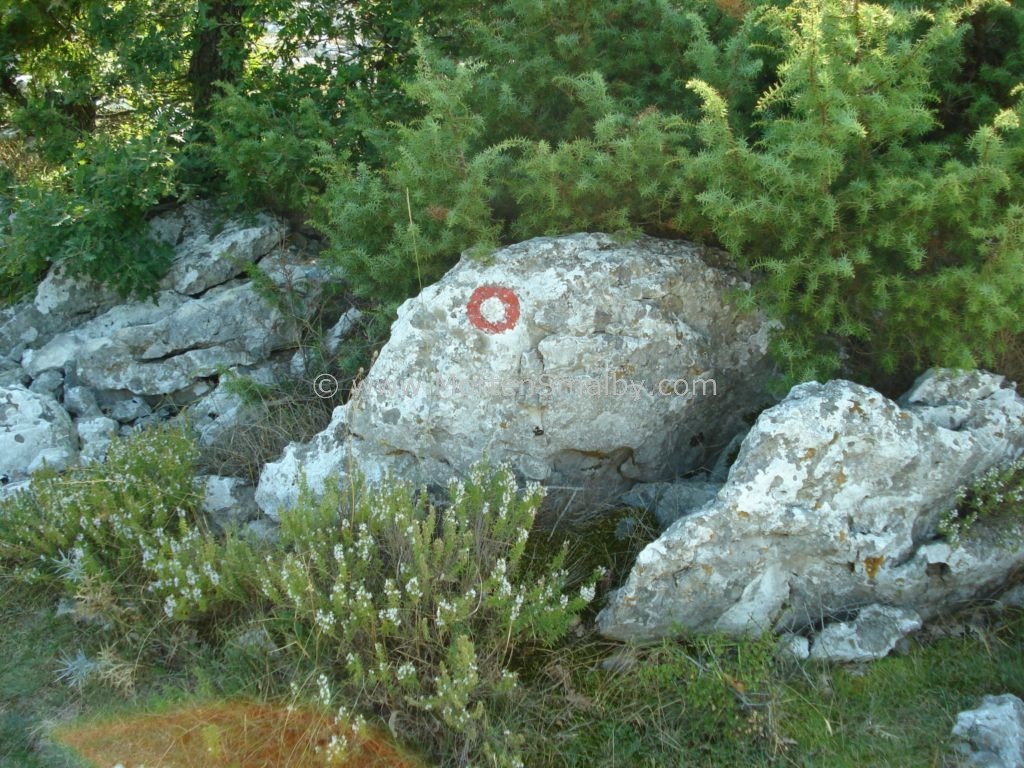 Our Hiking trip!
Our hiking trip started at Sitno gornje (close to the observatory), which is about 15 minutes drive from Split in car, (alternatively there is a bus from Split directly to the starting point of the hiking path), from here there is a donkey path which you can follow for the first two km or so, at the end of the donkey path the hiking starts to get interesting, from here on we had to follow the well marked path up the cliffs, for about 20 minutes, till we reached a Plato where our Australian friend Shane and his son Akley was waiting for us.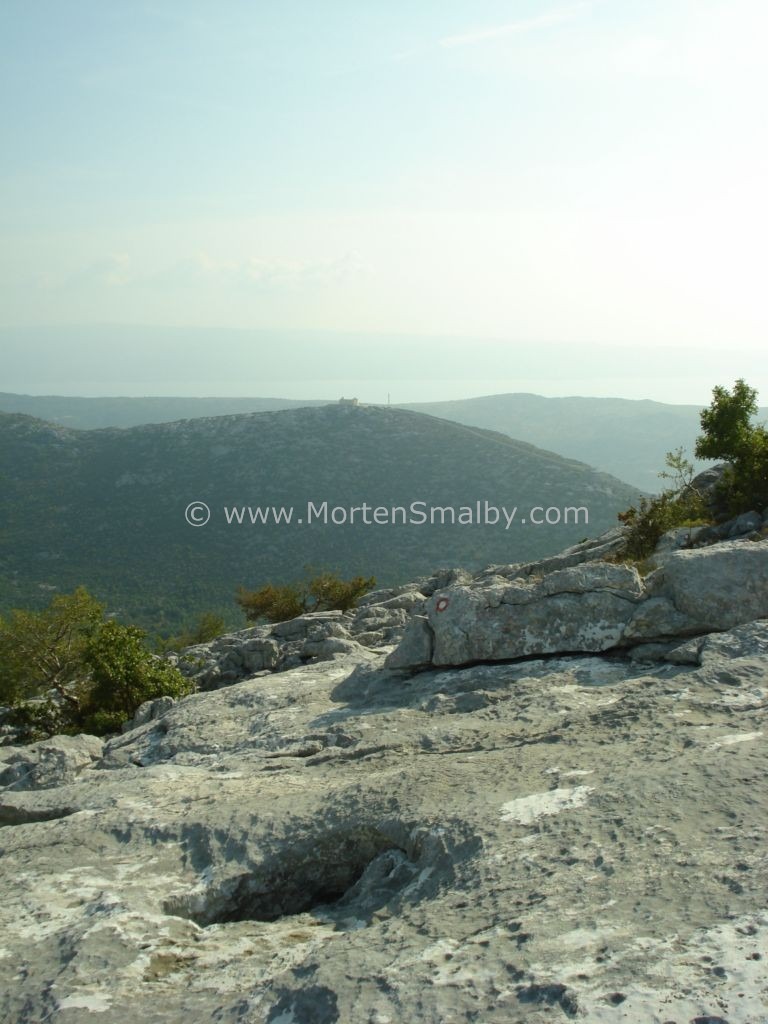 Together we continue to the mountain hut "Umberto Girometta" where Julie was waiting for us, of course we had to stop and say hello to the donkey on the way. The hiking trip from Sitno gornje took us exactly one hour, which was 20 minutes more, then it said on the sign at the beginning of the path, but with two kids age 6 and 9 I think we did quite good.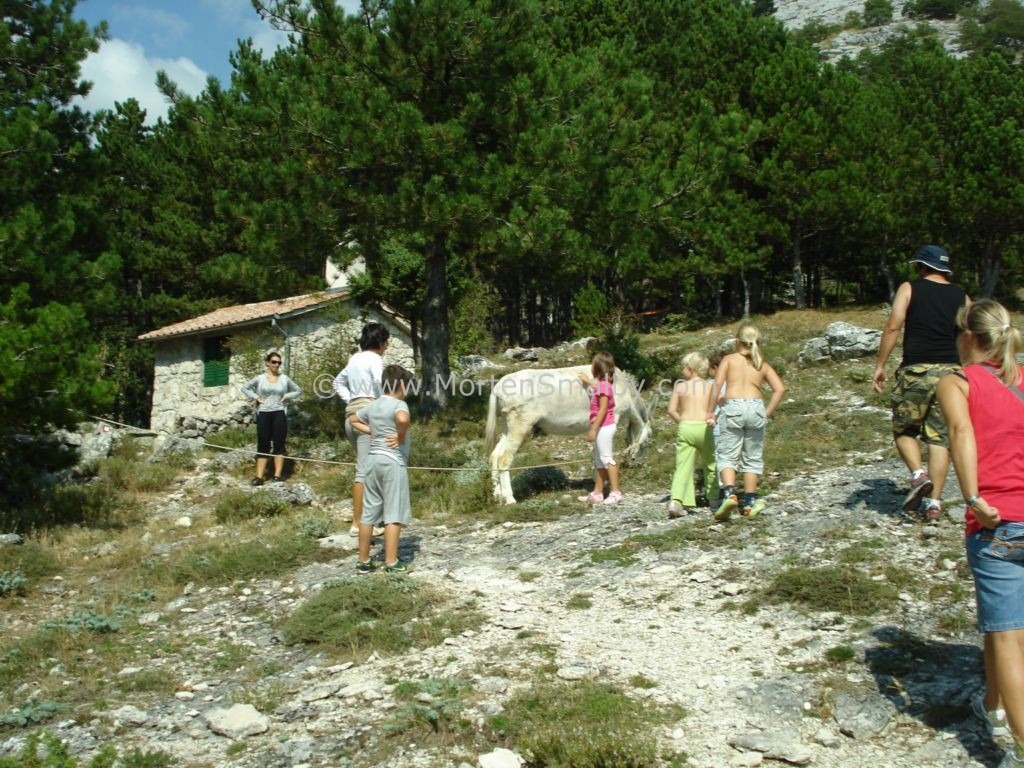 The kids where of course exited about seeing their friend Akley and his brother Roklan, as they had stayed overnight in the mountain hut, they where already acquainted with the area, so playing and exploring could start immediately! We adults stayed in front of the mountain hut where we had paštafažol, which I would describe as a kind of soup with pasta and beans, served with meat or a sausage, my colleagues had recommend me to try the Fažol at "Umberto Girometta" they claimed it was excellent, I can only confirm that.
After we finish our lunch, we inspected the mountain hut, before it was time to head back Split, we took the same way down, although there is two other routes, but they apparently should be to step for the kids. Getting down also took us about an hours, so after 5 hours of hiking, we where back at the starting point.
Interesting thinks we learned during the day:
The mountain hut "Umberto Girometta" has been run by the same man since 1975, each Saturday and Sunday he serves food and drinks for the hikers, the donkey you saw on picture above, he uses to transport the goods up the mountain.
You can stay overnight from Saturday to Sunday, the price is 60 kuna per adult, kids free. There is water and electricity and around 80 beds available.
A few hundred meter before the mountain hut, there is suitable place for camping.
From the hut there is a 4 hour walk to the Mosor peak Veliki Kaba, you can reach some of the other peaks in 1.5 to 2 hours.
Do not bring a bike, a Czech guy did that, he had to carry it more or less all the way from Sitno gornje.
Bring real hiking shoes / booths and plenty of water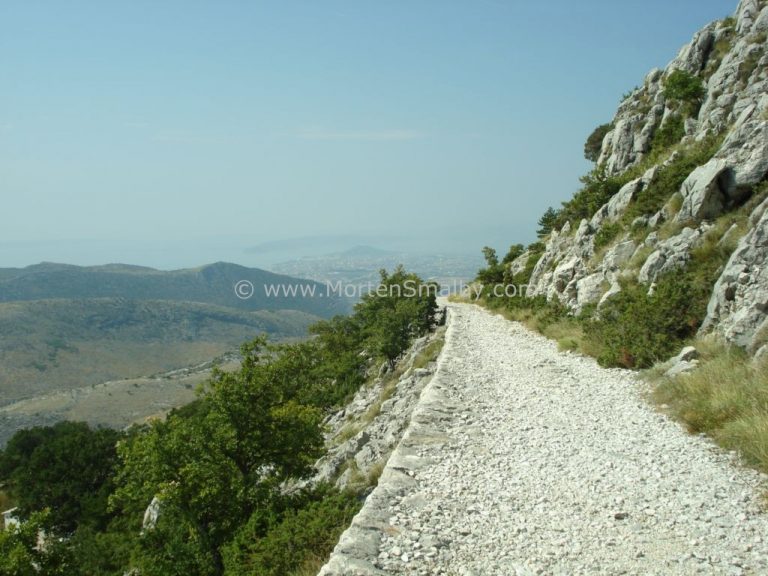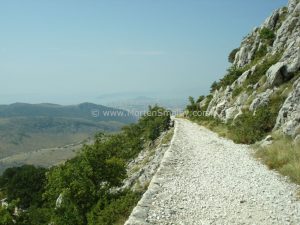 Our conclusion:
Our hiking trip to Mosor was a wonderful nature experience with lots of fresh air, we all managed without injuries, but we have to admit that we where totally busted when we arrived back in Split, but we all agreed that this was not our last hiking tour, so who knows maybe we find time for a trip to NP Velebit or NP Paklenica this year!