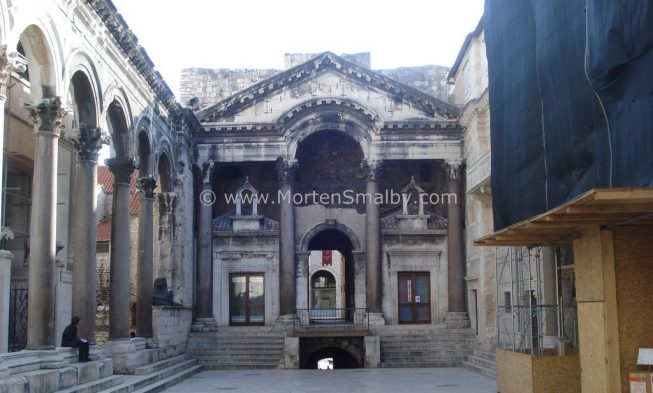 If you plan a holiday in Split, you may want to prepare yourself for the trip and collect all the useful information you can get. We wanted to make it easier for you so we have made a list of 20 things that could come in handy when travelling to the most beautiful city in the world, as locals like to say.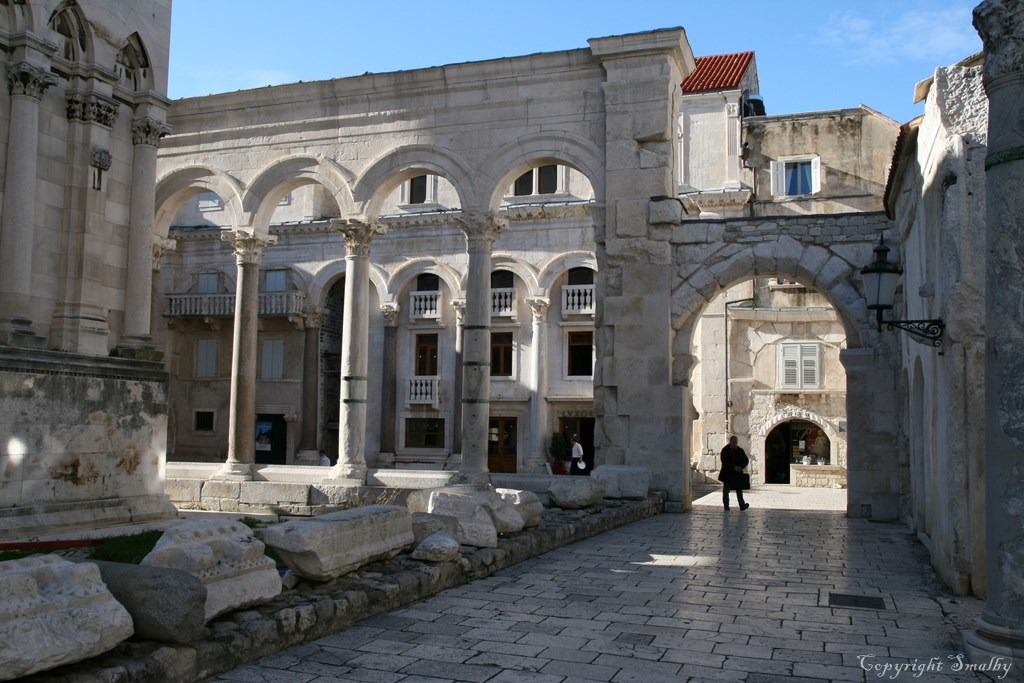 Diocletian Palace: Over 1700 year old palace built for emperor Diocletian now forms the Old Town. It is one of the best preserved monuments from that time in the whole world. There are few must-see sites like the Cathedral of St Domnius, Temple of Jupiter, Peristyle, Vestibul, the four gates and the substructures. The substructures are one of the best preserved ancient complexes of that kind in the world and enable a true reconstruction of the way Diocletian's chambers looked like.
Museums: In and around city center, you can find several museum that are worth the visit. Our recommendation is the Ethnographic Museum, Archaeological Museum and Split City Museum.  Another museum you shouldn't miss is Mestrovic Gallery with hundreds of sculptures, plan and drawings of this Croatian sculptor.
National theatre: Split has some very skillful actresses and opera singers, so check out the schedule for upcoming performances. During summer, there is a festival – Split Summer Festival that hosts top performances and most often, it is held open-air.
City Park Marjan: Renting a bike is the best way to discover the city park, the green oasis of the town. There are several viewpoints and from the top you will have an excellent view over the city and the islands. The park is surrounded with beaches so it is an ideal place to spend the whole day.
Markets: Visit the fish Market at Marmontova street and the green market just outside of the west side of the Palace in order to buy fresh fruit and vegetables, flowers, local cheese, olive oil and rakija. Markets are open every day from 6.30 in the morning.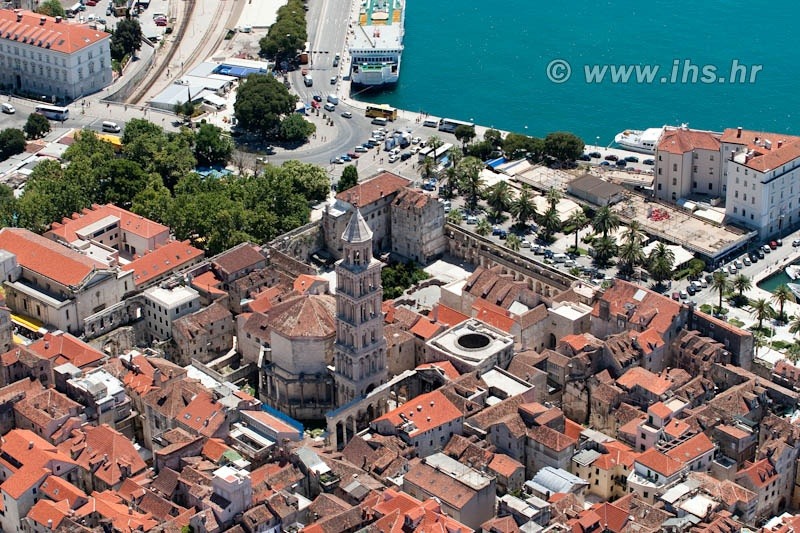 Festivals and events: During summer, Split has a number of cultural events like Days of Diocletian, where people dress up like Romans and eat and drink in the basement of the palace. Other events include the Split Summer festival that was already mentioned, Split Music Festival that happens at Prokurative Square that also has a child version of it at the same square. The most popular among all music festivals is Ultra Music Festival, it is a world-famous festival that attracts thousands of visitors every year.
Salona: Visit the ruins of ancient roman city of Salona which once was 3 times the size of Pompeii. Salona is situated few km outside of Split center and can be easily reached by bus. This archaeological park testifies the importance of this colony under Roman rule.
Restaurant: Almost every restaurant in Split serves good and quality homemade food. Dalmatian cuisine is part of Mediterranean diet that is known as one of the healthiest and most delicious in the world so our recommendation goes to restaurants that serve local dishes.
Our top 5 local restaurants:
Maslina Konoba-Pizzeria, 

 

Teutina ul. 1A

Konoba Varoš, Ul. ban Mladenova 9
Konoba Lučac, Ul. Sv. Petra starog 2
Konoba Fetivi, Ul. Tomića stine 4
Konoba Ma:Toni, Prilaz braće Kaliterna 6
It is impossible to talk about restaurants without mentioning absolute must-try dishes, so this is our choice of
Top 5 local dishes:
Grilled fish
Black risotto
Prosciutto and Pag island cheese
Peka made with lamb or octopus
Pasticada with gnocchi
Fast food: Close to the Bacvice beach, you can enjoy original Bosnian cevapcici at the place called Ba-ce. Cevapcici are spiced meat roles served in a bread with fresh onions and kajmak. Another place to try them is Kantun Paulina and you should visit both of them to decide which ones you prefer. Rizzo sandwich bar serve really good sandwiches in homemade bread and you can find them on 4 different locations in Split.
Nightlife bars: Split is a vibrant city, especially during summertime. After dinner, pick a bar and have a drink or two. The whole city center is filled with cafes and bars where you can stay until early morning hours. Riva waterfront is the place where you can warm up for late night out in Split. Later people gravitate to the bars inside the walls of the palace so Charlie's bar is the most popular place with younger visitors, and if you are a cocktail lover, head to Pun Kufer Cocktail Bar. For numerous beer options, check the Fabrique Pub.
Night clubs: After midnight, it is time to start with the real party in one of the clubs. The most popular place to party is Bacvice beach. There you can find several clubs like Tropic Club and Bacvice Club; they are absolutely number one when it comes to partying during summer. Another very popular and cool place is the Central Club that is a great alternative to Bacvice beach clubs, it offers a bit more classy experience. Kocka is the club for alternative crowd.
Beaches: There are several beaches in Split where you can soak up the sun and swim in clear water. The most popular and the closest one to the city center is definitely Bacvice beach. There are also beautiful beaches along Marjan hill so you should read more about beaches in Split in order to decide which one you want to visit first.
Rafting: The most popular adventurous experience in the area is rafting on Cetina river. If you are an adrenaline lover, it is a must-try! Read more about the whole rafting experience.
Klis: The Klis fortress is a medieval fortress that has become worldwide popular after the famous TV series was filmed there. Yes, we are talking about Game of Thrones. On Kliss fortress, there is also a medieval festival happening every year at the end of July. The ticket for the fortress is 40kn.
Trogir: Another historic and picturesque place has earned its place on the list. The whole city center is a Unesco World Heritage Site. Trogir offers amazing landmarks and the most important one is the Cathedral of St. Lawrence. Since the city itself is connected to the island and the mainland with bridges, it is pretty clear that there are some beautiful beaches around.
Brac: Take a one-day trip to the island of Brac in order to get a unique island experience. Personal recommendation is to rent a scooter in Supetar and explore the whole island. The highlight of the island is the most famous beach in whole Croatia – Zlatni rat or the Golden Horn. Island abounds with small, private beaches so take your time to explore some of them.
Hvar: Another island you should pay a visit to is Hvar island, often called as the Queen of the islands. Amazing landscapes, crystal clear water, delicious food and nightlife; this island has it all.
National park Krka: One of the most beautiful Croatia's landscapes is only an hour away from Split, it is Krka Waterfalls National Park. It is the second largest national park in the country and it is absolutely magnificent. Everyone should visit it at least once in their lifetime!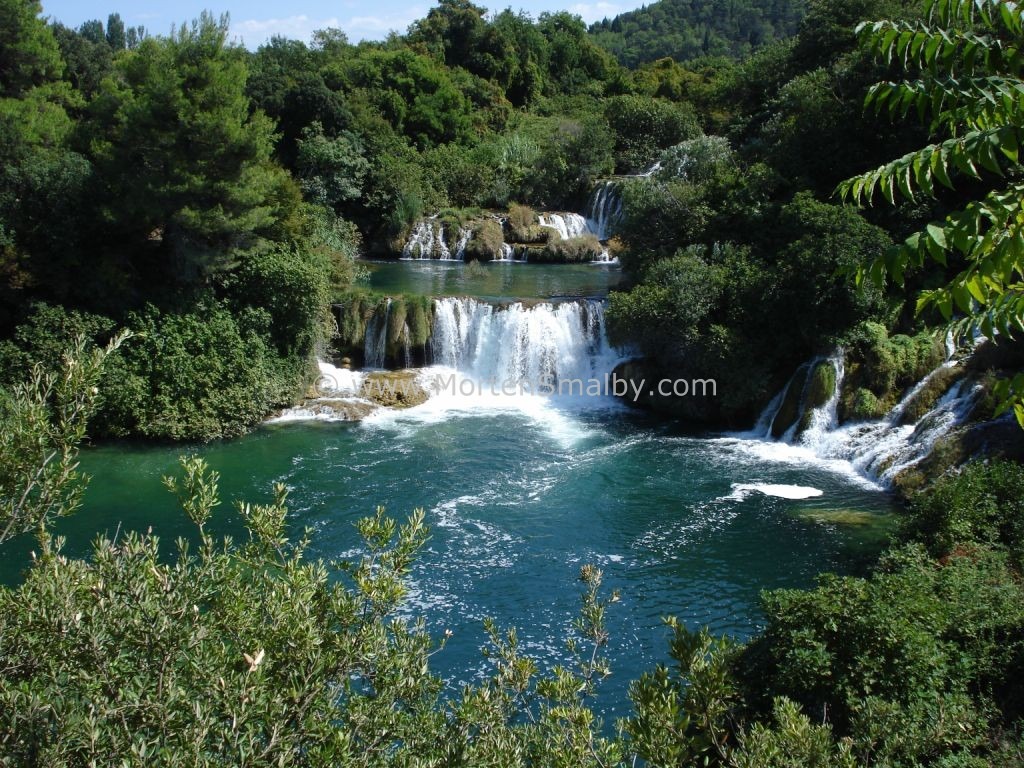 Shopping: The main shopping street in Split is Marmontova street, it is located in the heart of the city. Small streets in the old town are full of little shops with all kind of different things. If you prefer all stores under one roof, there are several shopping malls in Split: Joker mall is the closest to the city center and City Center One and Mall of Split are located in the outskirts of the city.
Sailing tours: Seeing Split from the sea level is a memory you will never forget. There are several options to do a sailing tour in Split, you can choose between half-a-day tour, a sunset tour or a tour on a pirate ship – it is especially attractive for the youngest.
The best way to discover all the things you can see, do and experience in Split is to visit it so don't wait too long, it will be worth it!